1st Saturday Chess Quads in West Chester, PA
The West Chester Chess Club runs a USCF rated chess quad tournament on the first Saturday of every month. It has been doing so since 1991! On average, 30-40 players show up: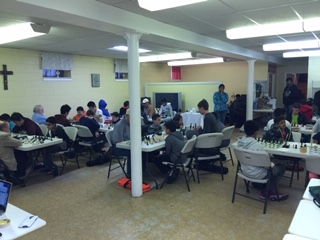 We have players as far away as Baltimore attending. To view past results and match-ups please see
our USCF tournament history
(this page has both quad results and Thursday results).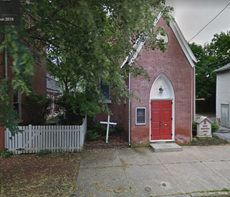 Please arrive between 9 to 9:30 to register.
You will need an active USCF membership. You can purchase or re-activate a USCF membership at the USCF site.
Please bring a board and clock.
Entrance fee is $20
First place in a quad wins $40. If 3-0, $50
Rounds are 9:40, 1:00, 4:00
Games are 1 hour 20 minutes, delay 5
Parking is available on nearby streets. No food is provided. Restaurants are about a 10 minute walk.
The quads for July 4th will most likely be on the 2nd Saturday. A schedule will be posted as we get closer.