1st Saturday Chess Quads in West Chester, PA
Great News: The West Chester Chess Club is back playing OTB chess on Thurdays at the church starting April 29th! Please arrive by 7:00PM.
Masks and proof of full vaccination is required.

Masks and hand sanitizer will be available if needed.

Play will be upstairs on the 2nd floor in the back. Not in the basement.

No word on Saturday quads yet

- they are still closed.
Attention: 1st Saturday Quads are still closed due to the Pandemic.
The West Chester Chess Club runs a USCF rated chess quad tournament on the first Saturday of every month. It has been doing so since 1991! On average, 30-40 players show up: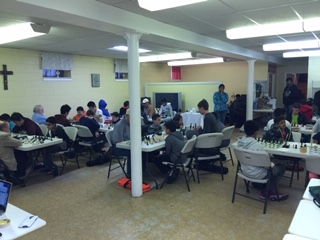 We have players as far away as Baltimore attending. To view past results and match-ups please see
our USCF tournament history
(this page has both quad results and Thursday results).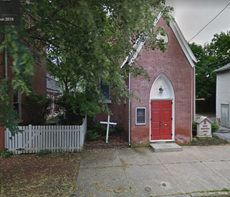 Please arrive between 9 to 9:30 to register.
You will need an active USCF membership. You can purchase or re-activate a USCF membership at the USCF site.
Please bring a board and clock.
Entrance fee is $20
First place in a quad wins $40. If 3-0, $50
Rounds are 9:40, 1:00, 4:00
Games are 1 hour 20 minutes, delay 5
Parking is available on nearby streets. No food is provided. Restaurants are about a 10 minute walk.
The quads for July 4th will most likely be on the 2nd Saturday. A schedule will be posted as we get closer.